International Music Festival Cesky Krumlov will celebrate 20 years in a really great style because not just one but "Three Tenors" will come to Cesky Krumlov.
Although "Three Tenors" can no longer perform at the festival, one of them will be there. "The King of the Opera", maestro Placido Domingo will become the face of the 20th year and he will perform at the final opera galaconcert on August 20 in Cesky Krumlov. Renowned Mexican "singer of singers", Roman Vargas will start the 20th year of the festival with his opera recital on July 15. The third well known tenor will be "the King of Verism", Jose Cura, who will return to Cesky Krumlov to carry out his Czech stage debut in a role of Canio in Leoncavallo's The Comedians at the Revolving Auditorium - in a co-produced project if IMF Cesky Krumlov and South Bohemian Theater between August 5 and 10.
"Opera King" Plácido Domingo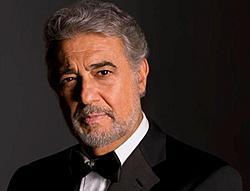 70 years, 40 opera seasons, 130 roles - this is the score of the most loved, respected, listened-to, simply the greatest opera artist of the modern era, Placido Domingo, an iron man of opera who is the real renaissance music personality, king of high C's, simply the supertenor...
There is no other singer in the world who so rightfully deserves all these superlatives. Don't you believe? Come and see yourself that Placido Domingo is really a miracle.
Visit Cesky Krumlov on August 20, 2011 and don't miss this really exclusive cultural event you will never forget...
"Bel Canto King" Ramón Vargas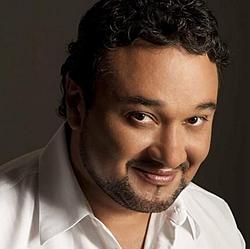 Silver lyrical tenor with narcotic sweet timber, precise technique, excellent usual elegance of legato and softness of pianissimos, suggestive persuasiveness, and briskness of expression - this just a bit of artistic excellence of this "singer of the singers" that words can describe.
Come get enchanted to the Brewery Gardens on July 15, 2011.
"Verism King" José Cura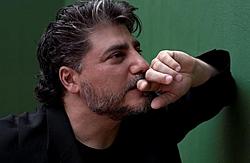 Do you remember? The rich, velvet voice refined to perfection like a diamond, breath-taking interpretation of unusual emotional depth, fascinating artistic expression. Critically acclaimed, loved by the public, enchanting Jose Cura returns! This time he will return to a "theater with the highest ceiling in the world".
Do not miss the Czech scenic debut of this charismatic artist in a role for which he is called "the Verism King". Don't forget that the Comedians will come to the Revolving Auditorium between August 5 and 10, 2011.