Krumlov Autumn Recitals, October 28 - November 25, 2017
Organizers of the Krumlov Autumn Recitals Music Festival, volume VII, have prepared for its listeners again a varied program this year. During five concerts which take place every Saturday evening from October 25 to November 25, we will hear not only classical music, but e.g. rock lovers will also come into their own.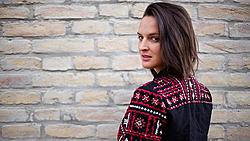 Concerts within the frame of the Krumlov Autumn Recitals Festival will be held this year in the beautiful space of the Synagogue in Český Krumlov. The festival will begin on Saturday, October 28, with a concert of one of the most important Slovak singers Jana Kirschner, accompanied by her Czechoslovak band - Rasťo Uhrík on bass guitar, Tomáš Fuchs on guitar, Martin Novák on drums and Mário Bihári on accordion.
The second concert will be held on November 4 and will introduce Vilém Veverka, one of the most respected Czech oboists, and Kateřina Englichová, an important Czech harpist. The unique combination of oboe and harp will bring a little seen possibility in the field of chamber and concert music.
The third concert called Harmony Tour will take place on November 11 - a common concert by Michal Pavlíček and Michal Nejtek, a duo of leading Czech musicians and composers.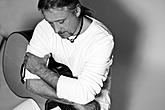 The Krumlov Autumn Recitals will then continue with the fourth concert on Saturday, November 18, when the Mozart´s Aries (Mozartissima) will be enjoyed by listeners. The soloists of the National Theater M. Fajtová (soprano) and A. Hendrich (baritone) accompanied by G. Krčková (oboe, flute), Š. Koutník (clarinet) and V. Lejčko (bassoon) return to Prague´s 18th century tradition. Mozartissimo is not a regular concert of classical music, but uses the famous Mozart's humor and, with a refreshing joke, presents a selection of his best-known operas on stage.
The final concert on November 25 will belong to Kamil Střihavka and his accompanying band Leaders! in a chamber acoustic presentation.
You will buy the tickets at Information Centre Český Krumlov or under www.ckrumlov.info/tickets.