Český Krumlov Wine Festival® 2015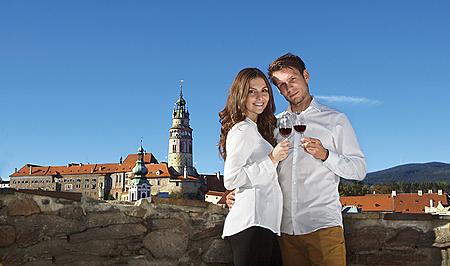 The organisers of the Český Krumlov Wine Festival® have yet again prepared an enticing mosaic of wine experiences. Their special menu will be served between October 30th and November 29th.
You will taste wines from various corners of the world - the French region of Bordeaux and Burgundy, Argentina, Italian Piemonte, Austrian Wachau Valley, Hungarian Sopron and of course also from the domestic wineyards. Festival will be graced by the presence of sommeliers of resonant names such as Michal Šetka, Ivo Dvořák, Klára Kollárová, Jakub Přibyl, Jiří Markuzzi and others. You will have the opportunity to learn more about growing wine grapes in untraditional areas, how wine benefits our health, or to refine your wine tasting skills - you will learn sensory evaluation of wine and recognition of wine flaws. You will compare the taste of young and archive wines and discover the sparkling history of Moët & Chandon champagne. All this as a part of Wine & Gatronomy & Culture (30.10. - 29.11.)
The festive opening of the festival is planned for Friday November 6th, and will comprise of planting grape-vine, this time in the pictoresque setting of the river's south meandre near the Egon Schiel garden studio. It will be followed by the Premier Wines & Spirits gala night under the baton of sommelier Jakub Přibyl and chef Jan Punčochář.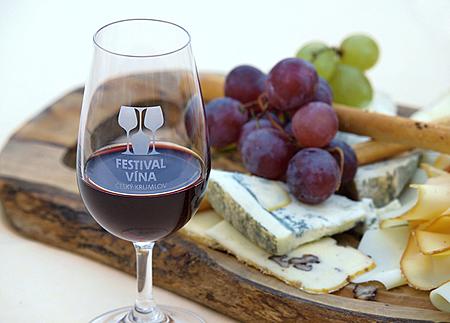 The St. Martin's tradition will not be forgotten either. St. Martin will arrive at the town's main square on Wednesday, November 11th, and we will taste this years St. Martin's wines in his company. You can look forward to St. Martin bean-feast with cymbalo band and traditional roast goose.
The favourite Castle Wine Celebration will take place on Saturday, November 21st this year. The wine tasting and sale exhibit will host 25 domestic and foreign wineries. These will offer more than 150 wine samples and opportunity to purchase wine at more friendly 'festival' costs. The visitors are invited to join an afterparty in bar Strojovna free of charge after this event. More information can be found on www.festivalvinack.cz or our facebook page www.facebook.com/festivalvinack.