Český Krumlov:Never-ending experience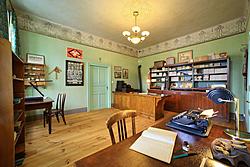 Summer as well as tourist season is over and the Old Town is suddenly quiet. It is the right moment to come if you wish to enjoy peaceful time in Český Krumlov and take in the town's uniqueness. Once you enter the city, you will find yourself in a world, where time runs slower. Right now, the city can fully reveal its beauty - sgraffiti Renaissance facades, picturesque streets and magnificent town houses. You will feel like visiting an open air museum, every step you take, there is a witness of old times which you can touch. The houses speak out their stories, sometimes sad but also happy ones. If you use your imagination you can easily travel in time back to the periods when you could hear the carriage wheels bumping down the cobbled streets.

If you are interested to learn about the town's history and hear local legends, hire a local guide to take you around. Even though the inside of the castle closes for winter to public, do not hesitate to enjoy its magic. The castle outside areas are open all year round, you can walk through the five courtyards any time you like. Let yourself be enchanted by the art of old masters, it is almost like taking a part of a fairy tale story. If you decide to conquer 162 stairs leading to the top of the castle tower, then your reward will be a magnificent view of the old town and its surroundings.
After strolling the city while accompanied by a local guide, take a rest and warm up in one of many Krumlov´s cozy pub, coffee shop or tavern. A spot next to the fireplace, substantial traditional Czech food and local beer is what can turn your visit to Český Krumlov into an even more positive experience. After feeling refreshed you may continue in exploring the city's hidden nooks and beauty.
Museum Fotoatelier Seidel will take you to the relatively close past. When you walk through a contemporary photo studio, visit the darkrooms, former office space and apartment of Seidels family, you feel like stepping back to the early 20th century. Josef Seidel and his son Frantisek were famous photographers who lived and worked in Český Krumlov. Apart from photos taken in their studio, they made a series of photographs witnessing everyday life of ordinary people in the Šumava Mountains and in Český Krumlov.
Would you like to know how is Czech beer (often called liquid bread) produced? Then visit the local brewery Eggenberg, where you can see and learn about the art of beer brewing. Brewery tours end with beer tasting, which is an experience not to be missed.
Museum of Architecture and Crafts will surely appeal to visitors interested in architecture. This museum presents a unique inside view into the history of a medieval town construction. A visit to the Museum of Torture or Wax Museum can make your program even more fascinating. Not only keen motorbike fans may appreciate the exhibition of old motorbikes in the Museum of motorcycles. On display, you will find brands as Jawa, CZ, BMW, NSU, Harley Davidson and others.
Families with little children will surely enjoy a visit to the world of puppets created in the Museum of Puppets - Fairy Tale House. Let's meet up with Spejbl and Hurvínek, Kašpárek jolly fellow, devils, and many other fairytale characters. Special attention is paid to the presentation of a simple dwelling of old times puppeteer, which is showed at the loft. Not only old Czech marionettes, puppet theaters as well as decorations can be admired in the Museum of Marionettes.
Český Krumlov - it is not only art of old times. Egon Schiele Art Centrum presents modern artworks by well known Czech and overseas artists. First of all, you can learn about the life and work of Egon Schiele. Schiele was fascinated by Český Krumlov and through his art you can see Český Krumlov from a view angle of controversial painter. Besides the permanent exhibition devoted to Egon Schiele, every year there are seasonal temporary exhibitions. Contemporary art is also presented in the International Art Studio, where you can see author exhibitions and sculpture artworks. If you like artistic photography, then pay visit to the House of Photography.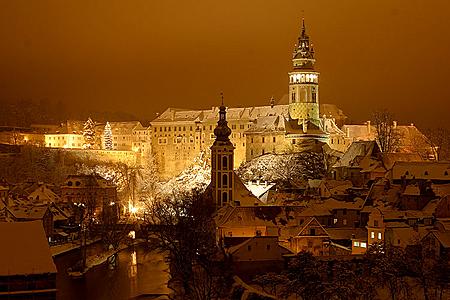 Český Krumlov looks forward to your visit with open arms!