Services
>
Places to visit
>
Český Krumlov
>
Culture, events
>
Highlights
29th INTERNATIONAL MUSIC FESTIVAL ČESKÝ KRUMLOV 2020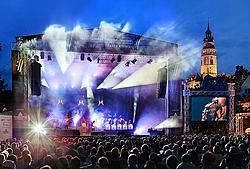 Náměstí Svornosti 2
38101 Český Krumlov
Contact: Infocentrum Český Krumlov
Telephone: +420 380 704 621

E-mail: tickets@ckrumlov.info
WWW: www.festivalkrumlov.cz

Location: Český Krumlov
Type: Highlights
The 29th annual festival in Český Krumlov will take place from July 17th to August 8th 2020.
About the International Music Festival
International Music Festival Český Krumlov:
► Is a cultural event with a 19-year old tradition
► Is the longest musical show in the Czech Republic, starting from mid July till the second week in August
► Is member of the Association of Musical Festivals of the Czech Republic
► Introduces important domestic and foreign artists
► Offers a wide musical spectrum from 15th to 21st century
► Focuses on the following genres: classical music, jazz, folk, folklore, musicals and opera
► Takes place in many attractive and interesting areas around Český Krumlov and its surroundings (Svornosti square, Brewery garden, Zlatá Koruna monastery church, Vyšší Brod and others) and in particular in the unique spaces of the State Castle and Chateau Český Krumlov (Masqued Hall, IInd Castle courtyard, Castle Riding Hall, Southern Terraces of the Castle, Summer Riding Hall, Revolving Auditorium etc.)
► Is the biggest cultural event of the South Bohemian region, visited by many politicians, members of the diplomatic corps, important business personalities and numerous visitors from home and abroad
► Is organized by Auviex s.r.o. jointly with International Musical Festival Český Krumlov o.s. and the National Heritage Institute, branch České Budějovice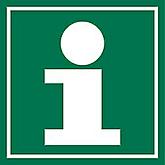 Activities - accommodation - guide service - tickets

Infocentrum Český Krumlov
náměstí Svornosti 2
381 01 Český Krumlov
tel.: +420 380 704 622
e-mail: info@ckrumlov.info
www.ckrumlov.info/infocentre

Location on the map | Google Street View
GPS: 48°48'38.91" 14°18'55.44"