EKOFILM in Český Krumlov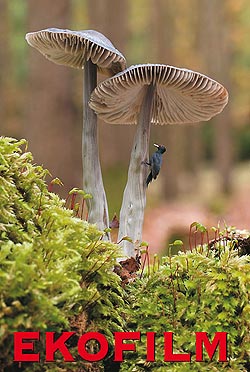 This year for the 12th time you can attend the traditional Ekofilm Festival held in Český Krumlov and České Budějovice from 6 to 12 October. This year, the 34th International Film Festival on environment, natural and cultural heritage will be held from 6 to 12 October.
This year's Festival is themed "The Year of the Planet Earth". The marathon of films and many other accompanying events commences in the "Kotva" cinema in České Budějovice on the evening of 6 October with the premiere of the Canadian-French film Changing Climates Changing Times.
On Friday 10 October the Festival moves to Český Krumlov where its main base will be in the Municipal Theatre Český Krumlov. Some events will also take place in the J&K cinema as well as in the Prelature halls. As has been the custom in the previous years, the visitors can individually view all competing films at screening locations within the Municipal Theatre.
The festive prize award ceremony of the Ekofilm Festival will take place on Saturday (11 October) in the Municipal Theatre as well. This is where all the award winning films will be shown on Sunday morning. On Friday (10 October) evening you can attend a play in the Municipal Theatre Český Krumlov by the "Vizita" theatre called "Rozechvělé stření". This is a performance with improvisations by the actors Jaroslav Dušek and Pjér la Šé´z accompanied by the sound tingle of Zdeněk Konopásek and the light tingle by Viktor Zborník.
For more information and a detailed programme, please view: www.ckrumlov.cz/ekofilm2008.