Adding New Titles to the Editorial Series of Český Krumlov Promotion Materials
At the turn of the year 2004/2005 the new titles were added to the editorial series of promotion materials published by the town of Český Krumlov in cooperation with Český Krumlov Development Fund – Destination Management. Promotional leaflets in Japanese language were published in view of the fact that Japanese clients are more and more interested in Český Krumlov destination, and unfortunately there had not been any available promotional materials before. Thanks to Český Krumlov tourist guides and their business partners directing their attention to the Japanese market, and thanks to the foreign representation of Czech Tourism Agency in Tokyo, this leaflet gets to the home market.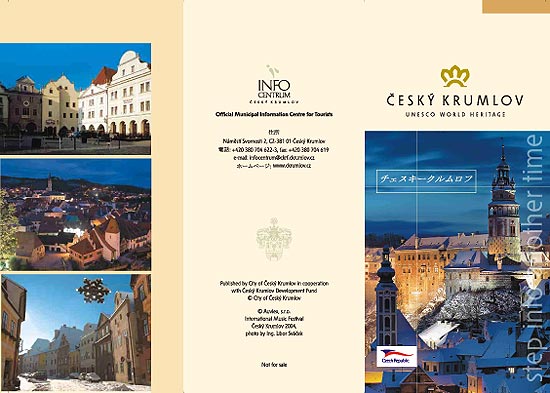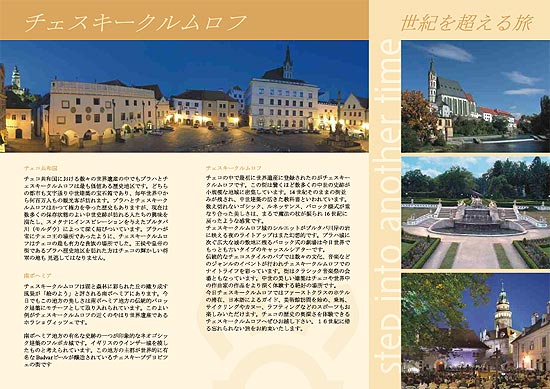 Cultural Calendar 2005 is an additional promotional material destined for professionals as well as the general public. It provides information about remarkable cultural events and attractions in the Český Krumlov region, trips to the surroundings and possibilities of sports enjoyment. The part " Tours around the Town " is also new. Language mutations: English, German, Czech.
In cooperation with Official Information System of Český Krumlov Region we are preparing the electronical form of Cultural Calendar 2005 at: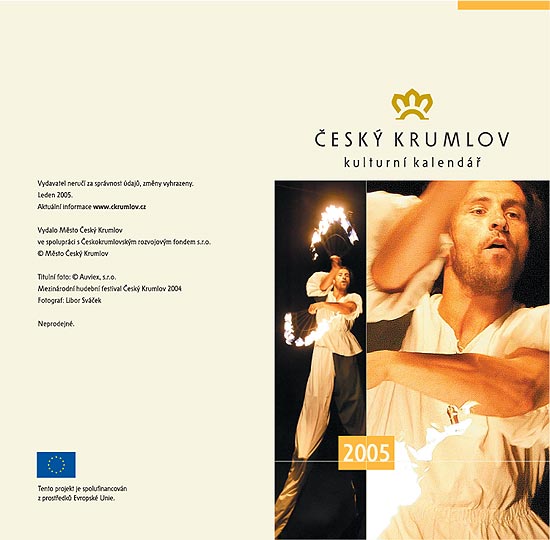 The programme of cultural events is also available in the event database at:
Event Manual was published for the professional public. It is mainly concentrated on M.I.C.E. clients and companies organizing congress events and incentive programmes. The town of Český Krumlov is introduced as an ideal destination for such events. It also includes the offer of particular services. Event Manual is published in English, German mutation is being prepared.
Sales Guide 2005 destined for the professional public is a selling manual of Český Krumlov destination. Catalogue of Accommodation 2005 providing information about accommodation facilities in the town of Český Krumlov and its surroundings will also be added to the editorial series.
All the above mentioned titles are available at Infocentre of Český Krumlov, Svornost Square.