In the Footsteps of Renaissance in the Streets of Český Krumlov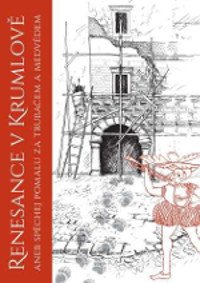 A brochure called The Renaissance in Krumlov Or Hasten Slowly To the Trumpeter and Bear has just been launched targeting pupils, students and families with children. Children and their parents can learn about the architecture and stories from the Renaissance period in Český Krumlov in a fun form while drawing, completing quests and looking for answers in the streets of Český Krumlov.
The brochure comprises of two parts; the first brings participants to the Old Town to teach them about elements of the Renaissance architecture and find out about architectural terms such as parapet, bay window, stone window lining, sgraffito, portal, arch or chambranle. Visitors will also learn about stonemason signs and the period of the last Rosenbergs - William of Rosenberg and Per Vok whose rule is linked with the greatest prosperity of Český Krumlov. Second part of the journey leads to the Latrán town quarter and focuses more on stories, tales and creative quests.
This educational brochure has been produced by the National Heritage Institute in České Budějovice in cooperation with the Český Krumlov Development Fund and financially supported by the Ministry of Culture through the UNESCO Monuments Support programme. It is available in Czech, English and German languages. It is not for sale.
The brochure can be collected free of charge at the Český Krumlov Infocenter.