15 July - 6 August 2016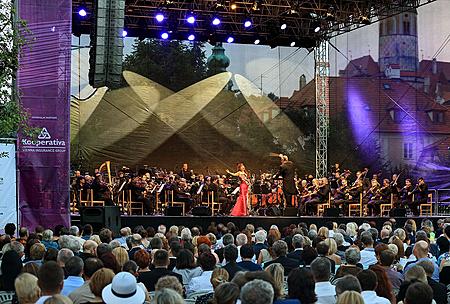 The International Music Festival Český Krumlov will celebrate a quarter century of its existence in 2016. The following artists have - among others - accepted the invitation to perform during the former years: female soprano Renée Fleming, female mezzosoprano Elīna Garanča, tenors Jonas Kaufmann and José Cura, baryton Dmitri Hvorostovsky, and mainly a legend od opera world Plácido Domingo.
Apart from classical music concerts there will as usual also be events dedicated to other musical genres: a concert of a living jazz legend - the trumpeter Artur Sandval with CBC Big Band, an evening of film melodies by Ennio Morricone and Luboš Fišer, a project by Carlos Piñnana called Flamenco Symphony, an evening of musical melodies Bravo Broadway! with Broadway theatre stars, a concert by chanson singer Szidi Tobias and more. The Festival will also pay homage to W. A. Mozart whose 260th birth anniversary will occur next year. The Festival will culminate in a truly magnificent performance of Carl Orff's Carmina Burana performed by the Czech Radio Symphonic Orchestra and two singing choirs.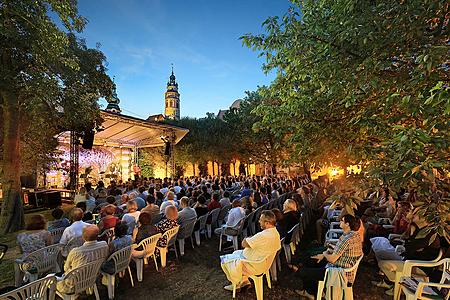 The concerts will take place in both traditional Festival concert locations (Brewery gardens, Kooperativa gardens, Castle Riding Hall, Masque Hall) and in other attractive places in Český Krumlov such as the Castle chapel, the Monastery church or a garden at the newly restored monastery. The 25th International Music Festival Český Krumlov will take place between 15 July and 6 August 2016.
Advance ticket sale: Infocentrum Český Krumlov