Services
>
Provozovny
>
Český Krumlov
>
Sports and entertainment
>
Sports
PRO-SPORT ČK o.p.s.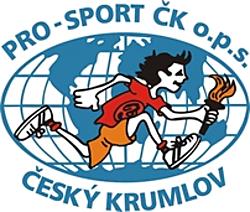 Fialková 225
38101 Český Krumlov

Telephone: 420380713056
Mobile phone: +420 736 634 100

E-mail: info@pro-sportck.cz
WWW: www.pro-sportck.cz

Location: Český Krumlov
Services:
Booking possibility
Parking
Renting of the rooms
Refreshment
Accommodation
Entrance for disabled
The company's mission is to support sports and physical education activities for the benefit of sporting youth, sports clubs and the general public.
Český Krumlov Swimming Pool is the facility where you can swim in a 25-metre long pool and a children´s pool,you can take a steam bath, you can have massages, rehabilitation treatment,take keep-fit and swimming courses.

Sheltered winter stadium

The sportshall with the hostel serves for the development of wide range of crack and recreational sportsmen. It is suitable both for individual stays and for sports groups (workshops, tournaments etc) All day board is possible. Opening hours of the hall from 8.00 - 23.00.
The sportshall with polyvinyl surface 5 badminton courts, 1 tennis court, court for football and netball played with ball kicked across, possibility of table tennis playing area renting (two tables).

The hostel is located in a quiet neighbourhood near Český Krumlov town centre. We can arrange daylong board on order. The facility is suitable for organization of sports workshops, firm events etc. because of the sports possibilities in the building.