Magical spring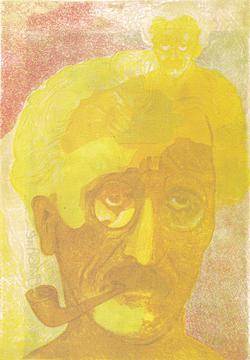 As sun's rays slowly warm up the little streets of Cesky Krumlov, another spring is ready to bring traditional events and new exhibitions to the city. The first Friday in April (April 3) will see the opening of Egon Schiele Art Centrum, which will - among others - present the works of painter and wood engraver Joseph Vachal and Seidel photographers in its exhibition entitled Mysterium of Šumava Forest.
The state castle and chateau will also open its gates after the winter break. Castle season will commence with a costume parade on Saturday, April 11. The parade, consisting of historical dance and music companies, will set off from the 5th castle courtyard at 2 p.m. and will continue through the city via Latran and Svornosti Square toward the City Theatre.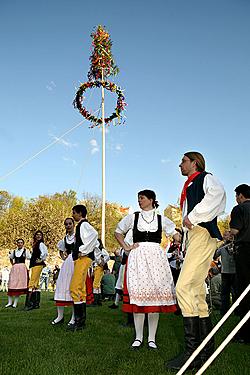 Fun for kids, Maypole decoration and erection, a lantern procession or May's afternoon of open museums and galleries will traditionally form the program of the festivities of Magical Cesky Krumlov (on April 30 and May 1). Festivities will begin on Thursday with high-spirited Student Rag Day and a costume parade. The afternoon festivities will continue in the Brewery Gardens, where various local non-profit organizations, ensembles and schools will present themselves in their information stalls. All this and more will be accompanied by performances by students from the Elementary Art School, or Children and Youth Centre of Cesky Krumlov. In addition, you can take away memories in the form of original photos from the workshop of the Museum Photo Studio Seidel. Do not worry if you do not manage to be photographed there. The museum invites you to May photo shoots on May 2 and 3.
Important day on May 8, the 70th anniversary of the end of WWII., will be remebered in Cesky Krumlov by laying flowers to the memorial plaque, a gala concert South Bohemian Chamber Philharmonic Orchestra of Czech Budejovice, exhibition at the Regional Museum or in the Synagogue, as well as by a battle reconstruction. Two opposing military camps will spring up by Chvalsinska road, among which a battle will break with the participation of the infantry, period vehicles and weapons.