grenzgenial-GUIDE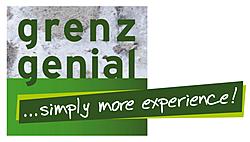 ... simply more experience!
Information, tips and more than 100 buy 1 get 1 free and bonus offers for tourist attraction from the Lipno Lake, Český Krumlov and Austrian & Bavarian part of the Bohemian Forrest.
... and your holiday can begin!
Ski resorts Lipno, Sternstein, Hochficht, Lipno treetop walkway, bobsleigh track, wellness, aqua parks, ski/bike/boat rentals, museums, galleries, castles, sightseeing cruises, zoo, golf courses, restaurants, rope centers, lookouts and much more.