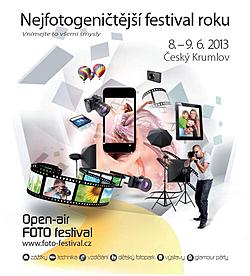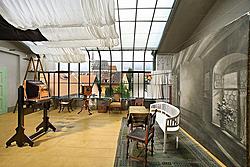 The most photogenic festival of the year
The Open - Air PHOTO festival will liven up the whole Český Krumlov. It has been designed for both general public and the experts. It will introduce the most interesting from the world of photography. It will offer the latest trends and meeting with Czech and International experts. The carefully formed programme and quality background will enable you to experts the weekend full (not only) photographic experiences.
What the festival offers
Opportunity to reveal photographic tricks and secrets
Interactive exhibitions of photo equipments, news, and technologies
Entertaining programme for whole families
Possibility of creating own portfolio in two days
Workshops, seminars, contests, individual consultations
Glamour party
When the festival takes place
The festival takes place on the second weekend in June: 8.- 9.6.2013
Day programme:
Saturday from 10,00 A.M. to 7,00 P.M.
Sunday from 10,00 A.M. to 5,00 P.M.
Evening and nights photography:
Saturday from 9,00 P.M.