Český Krumlov to Organize the First Wine Festival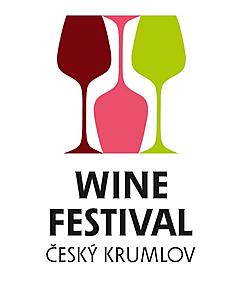 Last year's premiere event - the St. Martin's Feast - was deemed a success and so Český Krumlov decided to extend this event and prolog it until the end of November. This will establish a tradition of a new Wine Festival starting with the arrival of St. Martin and linking wine, gastronomy and culture. This will be a feast for all senses including many original events such as the Wine in Film or Kosher wine tasting in the Synagogue Café.
"Last year we made a modest first attempt to liven up the quiet month of November in our town with something to please both the tourists and local inhabitants. We were pleasantly surprised by the reactions of visitors and local businesses and encourage to explore the wine theme further, " says Mr. Miroslav Reitinger, director of Český Krumlov Development Fund who organizes this event together with the Český Krumlov Tourism Association.
He points out that although Krumlov is not located in a traditional wine growing region, wine still grows in some local places. The Rosenbergs have first tried to grow wine on the Southern Castle terraces. There is some wine making tradition and the town is keen to explore it, attract more visitors and prolong the tourist season. Mr. Reitinger adds: "Gastronomy becomes and increasingly important element in tourism and wine is an integral part of it."
The festive toast with St. Martin's wine on St. Martin's Day will open the festival. The toast will take place at a symbolic time: on Monday 11 November at 11 hours and 11 minutes directly on Svornosti Square in Český Krumlov.
The largest event of this year's festival will be the Garden Wine Party, a wine tasting and wine sales exhibition. Here you can for example try wine pairing with cheeses from the South Bohemian Madeta. There will be many other gastronomy specialties on offer. Mr. Pavel Fučík from the Český Krumlov Tourism Association explains: "There will be more wineries attending compared with last year and visitors can also sample wines from Italy, Germany and Austria for the first time."
The Garden Party takes place on Saturday 16 November from 2 pm till evening in the Brewery gardens. Two local bands will perform: rock band Chlapi v sobě and a modern cembalo band Medicimbal. You can taste wine from 14 local and European winemakers; there will be a total of 100 wine samples. All wines will also be available for sale for discounted prices. Winemakers will be attending in person to talk to visitors and explain their craft.
This autumn celebration of wine and seasonal gastronomy will go on until the end of November. Seasonal specials include a degustation menu and St. Martin's goose as well as regional foods. These will be available at 13 local restaurants as well as at other locations. You can sample for example Tuscan and Burgundy wines, evaluate Moravian Welsrchrieslings or find out about wine regions that used to supply the court at Český Krumlouv Castle. This will also be a celebration of unusual foods - for example the Café & Bistrot at the Synagogue will serve kosher wines paired with goose leg confit with legumes.
An interesting experience awaits visitors on Thursday 14 November at the Luna Cinema as the well known sommelier Ms. Klára Kolárová presents a combined programme about wine in film. "Viewers will watch extracts of films where wine features prominently and afterwards they can taste select wine sorts in the cinema café," explains Mr. Reitinger. According to him, the linking of wine with the world of film is very inspirational also for the future events of the Wine Festival.
| | | | | | | | | | | | | |
| --- | --- | --- | --- | --- | --- | --- | --- | --- | --- | --- | --- | --- |
| Partners | | | | | | | | | | | | |
| | | | | | | | | | | | | |
| www.madeta.cz | | www.typodesign.cz | | www.monello.net | | www.auviex.cz | | www.kamen-ck.cz | | www.eggenberg.cz | | www.media-consult.cz |