Services
>
Places to visit
>
Český Krumlov
>
Culture, events
MAGICAL KRUMLOV 2017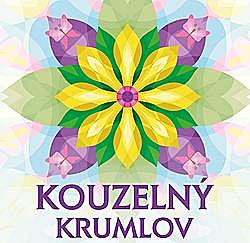 náměstí Svornosti 2
38101 Český Krumlov
Contact: Infocentrum Český Krumlov
Telephone: +420 380 704 622

E-mail: info@ckrumlov.info

Location: Český Krumlov
Type: Culture, events; Highlights; Highlights 2016 - Archive
Further Information:
The fairytale ambience of the medieval town combines with the magic of May Day Eve to set the stage for the celebration of the Month of Love. During the Magical Krumlov you can enjoy a whirl of witches, the building of a maypole, live music, and a lantern procession.
MAY FAIR
| | |
| --- | --- |
| Dates | From - To |
| 28.04.2017 - 01.05.2017   (Fr-Mo) | 10:00 - 18:00 |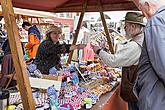 On the main square.
STUDENT RAG DAY – this year's theme is THE MUSIC
| | |
| --- | --- |
| Dates | From - To |
| 28.04.2017   (Fr) | 11:00 - 14:00 |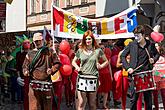 The students of the local grammar school will celebrate this occasion with a costumed procession through town, this year's inspiration being the music.

The Rag Day procession will commence at 11 a.m. at the grammar school and will continue on this route: Fialková street – Chvalšinská street – Budějovická gate – Latrán street – 1st castle courtyard – castle stairs – Lazebnický bridge – Dlouhá street – Široká street - Na Louži square– town (Svornosti) square, where presentation of individual forms and the proclamation of Queen and King of the Rag Day for 2017 will take place.

Organized by: Český Krumlov Grammar School
MUSEUM FOTOATELIER SEIDEL - PORTRAIT TAKING
| | |
| --- | --- |
| Dates | From - To |
| 29.04.2017   (Sa) | 09:00 - 15:00 |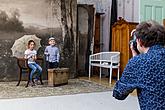 Only portrait taking - 100,- CZK
Portrait taking inclusive guided tour - entry fee + 100,- CZK

Reservation on info@seidel.cz
TASTE OF ITALY
| | |
| --- | --- |
| Dates | From - To |
| 29.04.2017   (Sa) | 10:00 - 18:00 |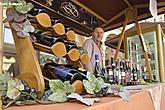 ROAD SHOW 2017
A little tasting of Italy in various forms.
The Hradební street, Café Retro

You can look forward to a photo exhibition, a presentation of Italian cars, a cooking show, a fashion show of Italian fashion and accessories, a teaching demonstration of Italian language, a presentation of sommeliers and baristas, a degustation menu, a children's zone and a competition for valuable prizes.

This beautiful April Saturday you can end with watching an Italian movie "Youth", starting at 5.30 pm in Luna Cinema.
EGGENBERG BREWERY GARDENS
| | |
| --- | --- |
| Dates | From - To |
| 30.04.2017   (Su) | 13:00 - 23:00 |
13:00 – 19:00 CHILDREN'S AFTERNOON OF WITCHCRAFT
Games and attractions for children, art workshops and creation of small items with witchcraft theme, witch costume show, painting, witch make-up, animals from Pepíno civic society and other attractions.

13:00 – 19:00 KRUMLOV FAIR
Program and presentation of local non profit institutions, ensembles, groups, events, festivals, projects and schools.

13:00 – 15:00 CHILDREN ENSEMBLES CONCERT
Krumlov children ensembles from the Centre for Children and Youth and from the Kocero centre o.p.s. will be presenting

15:00 – 18:30 ELEMENTARY ARTISTIC SCHOOL (EAS) FESTIVAL
Various departments of the local Artistic Elementary School will perform during the afternoon.

16:00 – 16:30 MAYPOLE DECORATION AND ERECTION

19:30 - 20:45 CHLAPI V SOBĚ
Concert of popular band from Český Krumlov

20:45 LANTERN PROCESSION ARRIVAL
EAS brass band Český Krumlov performing

21:00 LIGHTING THE BONFIRE
We will light a big bonfire together upon arrival of the lantern procession.

20:30 – 23:00 MYSTERIOUS TRAIL THROUGH THE MONASTERY GARDENS
Start at the side entrance of the monastery garden in the Nové Město street – in cooperation with the SUPŠ Sv. Anežky České (art school)

21:15 - 23:00 CHLAPI V SOBĚ
Concert
LANTERN PROCESSION
| | |
| --- | --- |
| Dates | From - To |
| 30.04.2017   (Su) | 20:30 |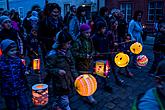 The procession commences at 20:15 and will pass along the following route: town square – Široká street – Latrán street – Eggenberg brewery gardens. The procession will be accompanied by the brass band of the local Artistic Elementary School conducted by Pavel Havlík. A varied programme will continue in the brewery gardens.
Organized by the Czech Women's Association and Czech Red Cross
MAY AFTERNOON OF OPEN MUSEUMS AND GALLERIES
SUNDAY 30th April

• REGIONAL MUSEUM - 9:00 - 17:00
Exhibitions: "Lea Konvalinková. Restoration works and butterfly wings"; The Historic Presentation of the Cesky Krumlov Region from Prehistory to the End of the 19th century; Unique ceramic model of Český Krumlov


MONDAY 1st May

• ČESKÝ KRUMLOV MONASTERIES - 14:00 – 18:00
Mediaeval monastery – Life and Art
Interactive exposition about skills and knowledge of our ancestors
ENTRY: 50% discount to all expositions


• "MAGICAL HERBS" GARDEN 10:00 - 17:00
A narrated walk through the magical herbs garden will begin at 10:00 and will continue every hour there after.
A little shop with herbal products, teas, creams, tinctures and herb seedlings will be open.
FREE ENTRY


• MOLDAVITE MUSEUM
12:00 - 18:00 May Day entrance fee: parents ENTRY: 50% discount, children FREE.
Organizers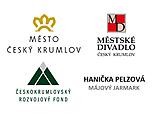 Town of Český Krumlov
Municipal Theatre Český Krumlov o. p. s.
Českokrumlovský rozvojový fond, spol. s r. o.
Hanička Pelzová - May Fair
General partner

Budějovický Budvar, n. p.
Partners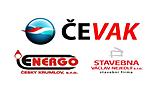 ČEVAK a. s.
Energo Český Krumlov s.r.o.
STAVEBNA Václav Nejedlý s.r.o.

Český svaz žen a Český červený kříž
Dům dětí a mládeže Český Krumlov
Gymnázium Český Krumlov
Kláštery Český Krumlov
Kouzelné bylinky
Lesy města Český Krumlov
Museum Fotoateliér Seidel
Muzeum vltavínů
Skauti Český Krumlov Ursini
Služby města Český Krumlov
SUPŠ sv. Anežky České
Základní umělecká škola v Českém Krumlově
Media partners

Ozvěny z měst a obcí Českokrumlovska
Českokrumlovský deník
Českokrumlovská televize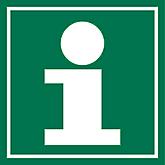 Activities - accommodation - guide service - tickets

Infocentrum Český Krumlov
náměstí Svornosti 2
381 01 Český Krumlov
tel.: +420 380 704 622
e-mail: info@ckrumlov.info
www.ckrumlov.info/infocentrum

Location on the map | Google Street View
GPS: 48°48'38.91" 14°18'55.44"
Tradition
The month of May has been bound with the folk celebrations of spring since the 13th century.

The oldest written reference to the erection of a Maypole comes from 1422 when a boy was rewarded for a successful erection of a Maypole with the betrothal to his beloved girl. The marriage was deemed legal by an ecclesiastical court held on the Prague castle on the basis of the Maypole erection and the mutual consent to marriage and wedding was celebrated on 23 June 1422. The Maypole has been erected across Czech towns and villages on the traditional date of 30 April. The top of Maypole is decorated by strips of coloured paper or fabric and a decorative wreath is hung on top. It is important to protect the Maypole from mischievous attacks by the boys from neighbour villages. They always strive to either topple the Maypole or at least cut the top off and bring it back to their village. A toppled or stolen Maypole is a great shame for the villages.

Some regions had a habit of marking the pavements of love on the morning of 1st May. These pavements made from sand, lime, wood shavings, grits or corn stalks linked the houses or loved-up couples. On this day the boys walked around the village with the Maypole and the girls gave them presents. Later that day, everyone got together on the central square or in the pub and the May celebrations could begin. Girls could also take part in organizing the dancing feasts. They walked around the village with a little Maypole - a small tree on a wooden plate on which neighbours placed coins. Coins were later used to pay the musicians, pay for dancing hall rental and for refreshments. This dancing feast was called Little Wreath because of a green wreath given by the girls to the boys on arrival. Boys were supposed to place the wreath above the door. According to folk tales, all girls must be kissed on the First of May or else they wither away. It is recommended to kiss bellow a tree in bloom and an apple tree is the best choice.

Burning of the witches (also known as the Midsummer Night or the Night of Walpurga) takes place on the night from 30 April to 1 May. This is a very ancient folk feast celebrating fertility and maintained till the present day. On this night people meet by lit fires and celebrate the arrival of spring. People have traditionally believed that this is the night when witches congregate for a witch gathering. Witches used to cover their bodies with magical potions which rendered their bodies flyable on brooms. Brooms were made from ash wood and from willow and birch branches. Fires were lit on elevated spots across the countryside as a protection against witches and "burning of the witches" evolved from this: young men were setting brooms alight and throwing them in the air in order to see witches flying in the air. Some believed this was a way to strike a witch to the ground. Ashes from these fires were supposed to have special powers and help improve the harvest. Animals were walked over the cooled-down ashes and people jumped over the fire in order to maintain youth and fertility.

1st May is also known as Labour Day. This international holiday has been celebrated since 1890 when it was established by the IInd International to commemorate the strike of American workers in Chicago on 1 May 1886. It has been celebrated in Bohemia in 1890 for the first time.