Services
>
Places to visit
>
Český Krumlov
>
Activities
The footsteps of beer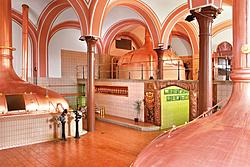 Location: Český Krumlov
Type: Activities; Hiking trails
The prelatory brewery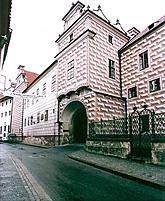 A prelatory brewery owned by the Archdeanery which had been licensed to produce beer by the Rosenbergs was built in the left wing of Horní No. 155 in 1596 and was in operation until 1865 (see History of Brewing in Český Krumlov). Many of the numerous fires that took place in this building were caused by this brewery.
The new burghers' brewery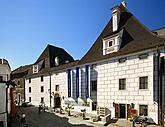 In 1605 the municipal council had a new burghers' brewery built on Široká street ( Široká no. 71). It closed down completely in January of 1949. In present time is owner of this large complex of former brewery buildings "Foundation Egon Schiele". Working here ensures public benefit organisation Egon Schiele Art Centrum offering on area of 3000 m2 year-long classical exhibitions of 20th Century as well as modern art (Egon Schiele, Gustav Klimt, Oskar Kokoschka, Andy Warhol, Jiří Kolář, František Skála, Ivan Kafka ...) and managing ateliers and suites for present artists and writers, pursuing own museum cafe and museum shop.
The first brewery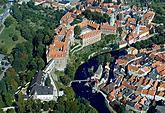 Brewing beer for royal consumption in Český Krumlov could have been assumed since the castle's foundation in 13th century. The brewery and malt-house used to stand in the IV. castle yard in front of Plášťový (Cloak bridge facing the town until 1560. Besides barley and wheat malt beer, thin beer for minorites, servants, working serfs and others was brewed there as well.
The Clarisse brewery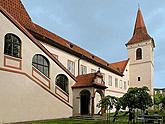 The sovereign's brewery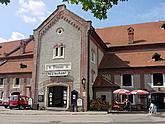 During 1625 - 1630, the former widow residence of Anna von Rogendorf, mother of Wilhelm von Rosenberg, from 1546, and an arsenal of Peter Wok von Rosenberg from 1594 - 1596 were rebuilt into a new brewery where the current Eggenberg brewery had its main place of business ( Latrán No. 27).